Doming Silver Beads
Step-By-Step Instructions for Making Your Own Silver Beads!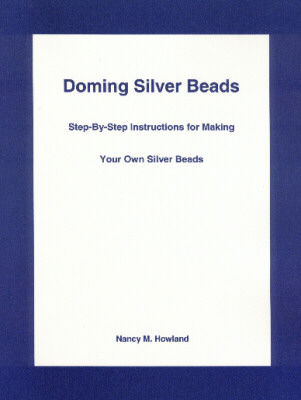 Make sterling silver necklaces, bracelets, or earrings by following the step-by-step instructions in Nancy Howland's book.

This 8 ½" X 11", 104 page manual is your detailed and complete reference for constructing the silver beads you need for your jewelry design projects.
You will learn how silver beads are made and how to:

· Select the best silver gauge sheet metal
· Determine the disc size using easy formulas
· Cut and prepare discs for forming
· Add textures and designs
· Form matching domes
· Solder perfect seams
· Sand and polish flawlessly









The flow chart below shows bead making from a metal sheet to the final polished bead.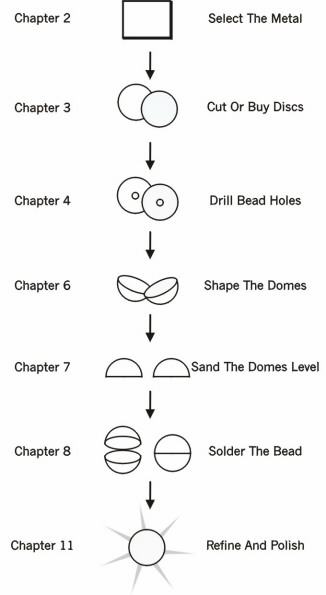 The author has made over 1,000 hand-crafted silver beads for dozens of earrings, pendants, necklaces and bracelets. This manual, with 45 detailed illustrations and tables, is designed to ensure your bead making success.
To order this manual for $24.95 plus $4.95 shipping and handling (Wisconsin residents add 5% tax), please mail or email Karin Eichhoff at PSI-Design (ISBN: 0-9717360-0-6, Library of Congress Number: 2002104644). Check or money order only.
To download this complete book for $5, press this button:
(The payment will go to Lois Phillips, Nancy Howland's sister, who manages the downloads.)

Karin Eichhoff
1615 Cypress Trail
Midddleton, WI 53562

eichhoffk@yahoo.com


---
Web site by Lois Phillips.